Jurnal Dimensi DKV Seni Rupa dan Desain
Jurnal Dimensi DKV Seni Rupa dan Desain was published by Faculty of Art and Design Trisakti University  in 2016. This journal is published regularly 2 (two) times a year,  every April and October.
Articles in Jurnal Dimensi DKV Seni Rupa dan Desain   include knowledge, studies, research, intellectual ideas and ideas related to the science of art, culture especially those related to Visual Communication Design, such as advertising, graphic design, digital multimedia, typography, illustration and photography.
Jurnal Dimensi DKV Seni Rupa  is published both in print and online versions. The aim of Jurnal Dimensi DKV Seni Rupa dan Desain  to publish  original papers , conceptual frameworks, analytical and simulation models, case studies, empirical research, and book reviews .Also to develop and communicate widely the development of art and design  theoretical and pragmatic.
View Journal | Current Issue | Register
JURNAL PENELITIAN DAN KARYA ILMIAH LEMBAGA PENELITIAN UNIVERSITAS TRISAKTI
p-ISSN : 0853–7720 (Cetak) e-ISSN : 2541-4275  (Online)
Jurnal Penelitian dan Karya Ilmiah telah terakreditasi SINTA 5 oleh Kementerian Riset, Teknologi, dan Pendidikan Tinggi Republik Indonesia dengan sk bernomor 23 / E / KPT / 2019, pada tgl 8 Agustus 2019, berlaku mulai dari 1 Oktober 2018 hingga 30 September 2023.
Jurnal Penelitian dan Karya Ilmiah Lembaga Penelitian Universitas Trisakti, adalah jurnal yang diterbitkan oleh Lembaga Penelitian Universitas Trisakti untuk memberikan wadah kepada para peneliti untuk menyebarluaskan pengetahuan dan kemampuan yang dimiliki dalam bentuk hasil penelitian maupun karya ilmiah terpublikasi. Jurnal ini untuk mempublikasikan berbagai isu-isu terkini yang berkaitan dengan bidang ilmu pengetahuan baik sains, sosial maupun budaya. Junal ini terakhir terbit dengan edisi Volume 4 No. 25 September 2013, namun pada tahun  tahun 2014 dan 2015 tidak terbit/vacum.
Maka dengan kondisi tersebut, kami pengelola jurnal yang baru akan memulai dengan Volume dan Nomor yang baru sesuai dengan standar penomoran jurnal nasional yaitu:- Edisi Januari 2016 – versi cetak Vol 1. No.1 Januari 2016 - Edisi Juli 2016 - cetak dan online Vol. 1 No. 2 Juli 2016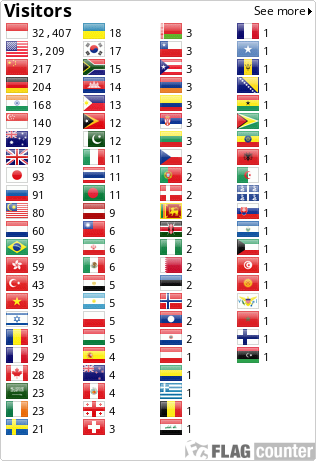 View Journal | Current Issue | Register
PETRO:Jurnal Ilmiah Teknik Perminyakan
PETRO is accredited SINTA 5 by Ministry of Research, Technology and Higher Education of the Republic of Indonesia, No. 14/E/KPT/2019, May 10th, 2019, started from December 1st, 2018 to August 30th, 2023.
PETRO Scientific Journal is a peer-reviewed open access journal published by Lembaga Penelitian (Lemlit) Universitas Trisakti. It is a journal on petroleum science and technology that covers petroleum geology; petroleum geophysics; petroleum engineering; petrochemistry and chemical engineering; petroleum mechanics; and economic management. This journal is indexing by Crossref, Google Scholar, GARUDA (Garda Rujukan Digital), and ISJD. The main purpose of PETRO Scientific Journal is as a forum not only for lecturers and students of Petroleum Engineering Department, Universitas Trisakti, but also lecturers and students from another universities to publish their latest research result.